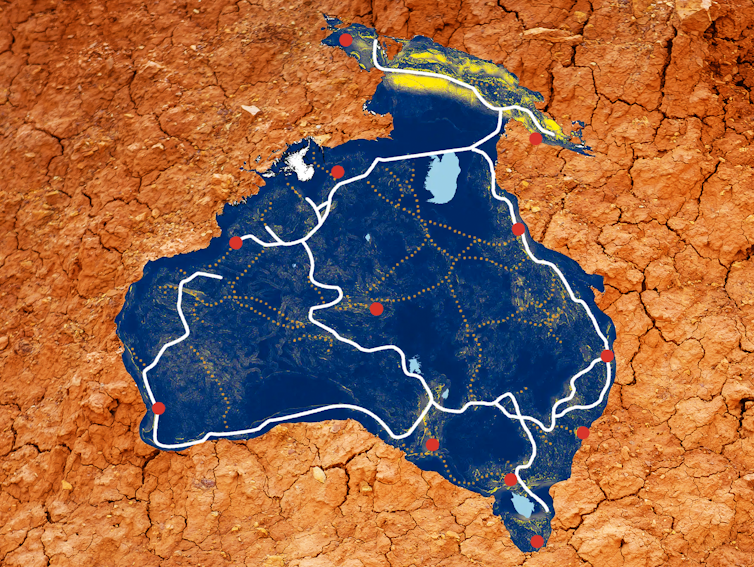 ---
There are many hypotheses about where the Indigenous ancestors first settled in Australia tens of thousands of years ago, but evidence is scarce.
Few archaeological sites date to these early times. Sea levels were much lower and Australia was connected to New Guinea and Tasmania in a land known as Sahul that was 30% bigger than Australia is today.
Our latest research advances our knowledge about the most likely routes those early Australians travelled as they peopled this giant continent.
---
Read more: The First Australians grew to a population of millions, much more than previous estimates

---
We are beginning to get a picture not only of where those first people landed in Sahul, but how they moved throughout the continent.
Navigating the landscape
Modelling human movement requires understanding how people navigate new terrain. Computers facilitate building models, but they are still far from easy. We reasoned we needed four pieces of information: (1) topography; (2) the visibility of tall landscape features; (3) the presence of freshwater; and (4) demographics of the travellers.
We think people navigated in new territories — much as people do today — by focusing on prominent land features protruding above the relative flatness of the Australian continent. Read the rest of this entry »