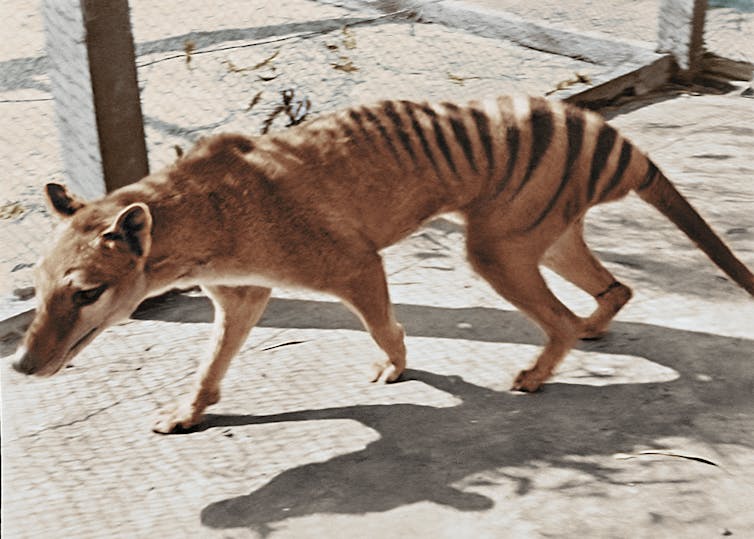 (published first on The Conversation)
Last week, researchers at the University of Melbourne announced that thylacines or Tasmanian tigers, the Australian marsupial predators extinct since the 1930s, could one day be ushered back to life.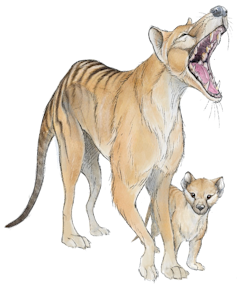 The main reason for the optimism was the receipt of a A$5 million philanthropic donation to the research team behind the endeavour.
Advances in mapping the genome of the thylacine and its living relative the numbat have made the prospect of re-animating the species seem real. As an ecologist, I would personally relish the opportunity to see a living specimen.
The announcement led to some overhyped headlines about the imminent resurrection of the species. But the idea of "de-extinction" faces a variety of technical, ethical and ecological challenges. Critics (like myself) argue it diverts attention and resources from the urgent and achievable task of preventing still-living species from becoming extinct.
The rebirth of the bucardo
The idea of de-extinction goes back at least to the the creation of the San Diego Frozen Zoo in the early 1970s. This project aimed to freeze blood, DNA, tissue, cells, eggs and sperm from exotic and endangered species in the hope of one day recreating them.
The notion gained broad public attention with the first of the Jurassic Park films in 1993. The famous cloning of Dolly the sheep reported in 1996 created a sense that the necessary know-how wasn't too far off.
The next technological leap came in 2008, with the cloning of a dead mouse that had been frozen at –20℃ for 16 years. If frozen individuals could be cloned, re-animation of a whole species seemed possible.
After this achievement, de-extinction began to look like a potential way to tackle the modern global extinction crisis.
Read the rest of this entry »