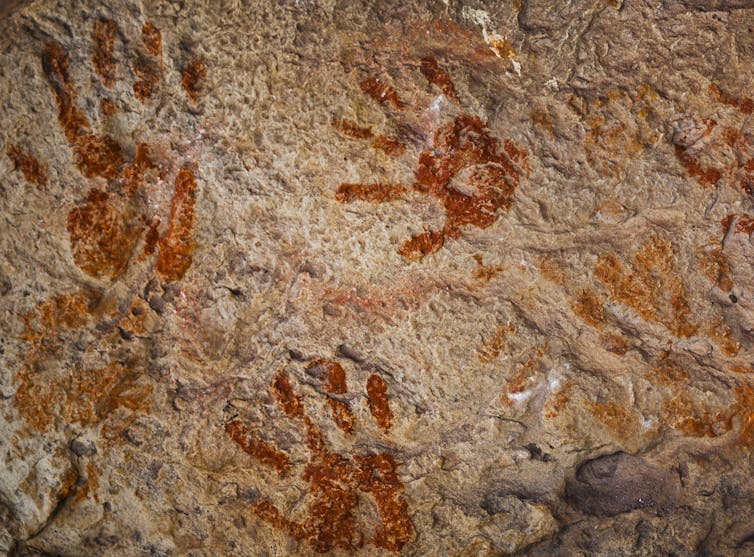 ---
We know it is more than 60,000 years since the first people entered the continent of Sahul — the giant landmass that connected New Guinea, Australia and Tasmania when sea levels were lower than today.
But where the earliest people moved across the landscape, how fast they moved, and how many were involved, have been shrouded in mystery.
Our latest research, published today shows the establishment of populations in every part of this giant continent could have occurred in as little as 5,000 years. And the entire population of Sahul could have been as high as 6.4 million people.
This translates to more than 3 million people in the area that is now modern-day Australia, far more than any previous estimate.
---
Read more: We mapped the 'super-highways' the First Australians used to cross the ancient land

---
The first people could have entered through what is now western New Guinea or from the now-submerged Sahul Shelf off the modern-day Kimberley (or both).
But whichever the route, entire communities of people arrived, adapted to and established deep cultural connections with Country over 11 million square kilometres of land, from northwestern Sahul to Tasmania.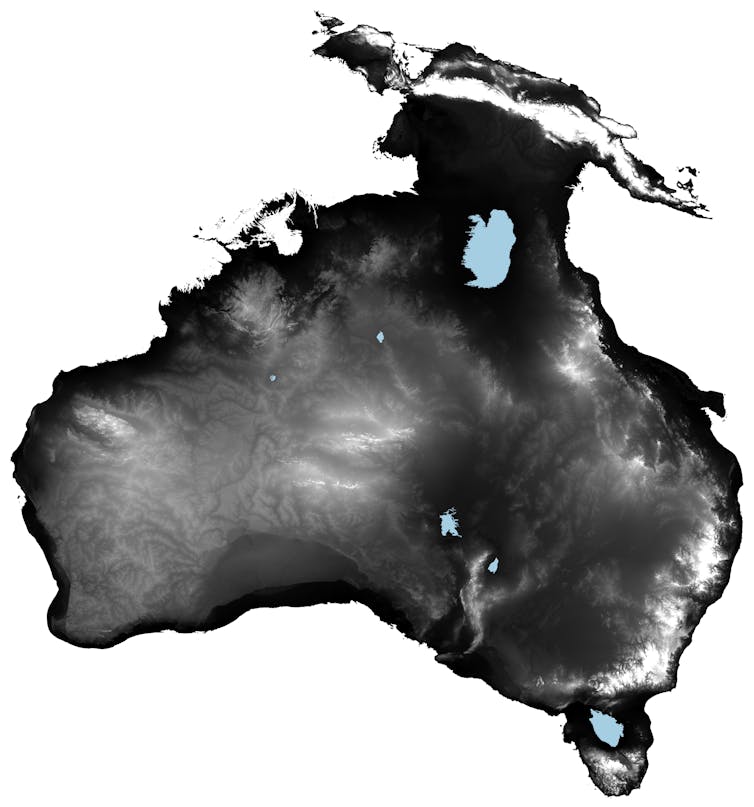 ---
This equals a rate of population establishment of about 1km per year (based on a maximum straight-line distance of about 5,000km from the introduction point to the farthest point).
That's doubly impressive when you consider the harshness of the Australian landscape in which people both survived and thrived.
Previous estimates of Indigenous population
Various attempts have been made to calculate the number of people living in Australia before European invasion. Estimates vary from 300,000 to more than 1,200,000 people. Read the rest of this entry »